Notable IOPS awards
Albany Business
Review's Power 50
Great Place to Work
Ireland: Best
Workplaces
Great Place to
Work Ireland:
Best Workplaces
for Women
Industrial Operations and
Product Supply (IOPS):
Committed to operational
excellence
Throughout the pandemic, our IOPS team worked relentlessly to make a brand new COVID-19 therapeutic while also meeting the need for our approved and investigational products and those in clinical trials – all with

the highest quality standards and attention to detail. In 2021, Regeneron delivered 2.8 million doses of REGEN-COV to the U.S. government. Our U.S. operations also successfully completed the installation and start-up of our first filling line and continued to advance the build-out of our fill-and-finish facility, detailed below, despite COVID-19-driven supply chain delays.

Learn more about how IOPS manufactures top quality medicines for people in need.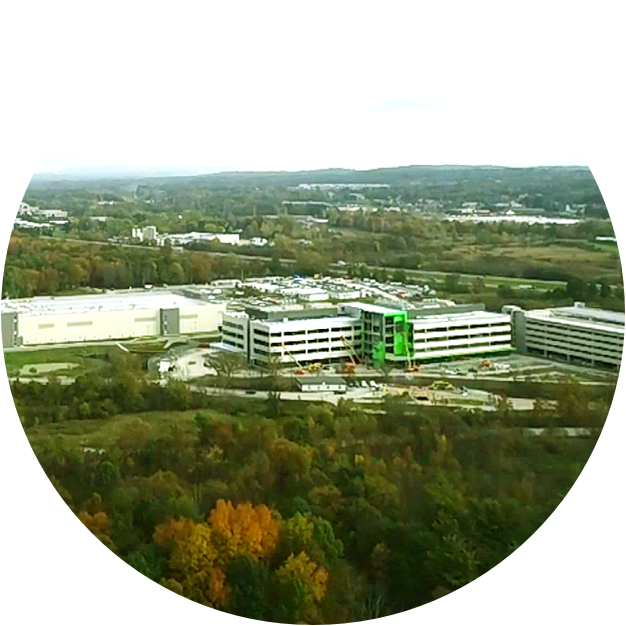 Case Study
Enhanced manufacturing process
One of the unique aspects of Regeneron is our ability to do all early-stage and preclinical research, clinical development, manufacturing and commercialization in-house. To carry this medicine-making process through the final step, we have been constructing a new 350,000-square-foot "fill and finish" facility at our IOPS Tempel Lane campus in Rensselaer, New York. Fill and finish refers to the processing steps used to transform the Formulated Drug Substance (FDS) produced at IOPS into medicines for patients. This new facility will enhance our control of the end-to-end manufacturing process, increase filling capacity and help speed up IOPS' processes. Although this project was already underway, the pandemic has amplified the value of increased flexibility provided by bringing this process in-house.