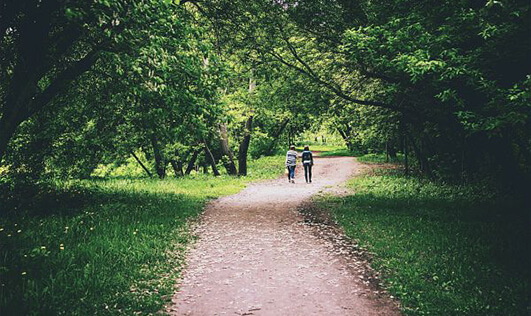 Regeneron's long-standing commitment to corporate responsibility is crucial to achieving our ambitious mission of delivering vital medicines to patients in need. Our philosophy of "Doing Well By Doing Good" guides our approach.
Our 2025 responsibility goals span our three strategic focus areas: improving the lives of people with serious diseases, fostering a culture of integrity and excellence and building sustainable communities. We have aligned our goals with the United Nation's Sustainable Development Goals (UN SDGs), which represent a global agenda to address the most pressing challenges facing our world today.
"Regeneron was founded on the philosophy of 'Doing Well by Doing Good' because our founders believed it was crucial to achieving our mission of improving people's lives. This ethos permeates throughout our company – starting from the top – and ensures that our commitment to corporate responsibility is woven into every aspect of our business."
Christina Chan, Senior Vice President,
Corporate Communications & Citizenship
CASE STUDY
STRENGTHENING DIVERSITY IN CLINICAL TRIALS
People and populations may be impacted differently by the same disease or may have varying responses to the same treatment. A representative group of clinical trial participants helps scientists understand these differences.
Regeneron aims to conduct clinical trials that include the intended populations for the investigational medicine. We have developed and updated processes to be integrated into clinical trial strategies to help ensure that our clinical trials represent the people who will most likely be treated with the medicine being studied if it is approved.
We use epidemiological and real-world data along with our evidence-driven diversity, equity and inclusion (DEI) principles to inform strategic direction and decisions related to our trials, from design through execution. Based on this data, our clinical study teams develop the trial design, trial site identification and enrollment strategies to help foster inclusive and equitable representation of appropriate patient groups. Our teams have also developed inclusive trial materials and tools that consider the diverse perspectives of patients they are seeking to recruit.
Additionally, applicable Global Clinical Development colleagues complete DEI in clinical trials training, which outlines how they can support the DEI principles. We also have supplemental training and resources available on our learning platform.
CASE STUDY
CREATING A PATHWAY TO STEM CAREERS
A key focus of our social impact work is to inspire and prepare young people to pursue a STEM career. As a company founded and led by scientists, Regeneron is committed to fostering the next generation of scientific innovators who can help solve society's greatest challenges.
Science research competitions offer a critical gateway to STEM careers, rewarding students for their curiosity and innovation and connecting them to mentors and a network of like-minded peers. We support broad participation in competitions from a diverse array of students globally, including sponsoring programs that encourage and enable diverse young scientific talent in underrepresented communities to participate in scientific research and apply to science fairs.
2022 marked the sixth year of our $100-million, 10-year commitment to the Regeneron Science Talent Search (STS), which includes a $31 million effort directed at finding and advancing underrepresented talent at the high school level.
The next generation of scientists is part of STS – 93 percent of entrants intend to study a STEM subject in college and pursue a STEM career.
"Regeneron STS was a truly life-changing experience for me – I was able to meet and make friends with amazing scientists and researchers, and STS introduced me to a community of like-minded individuals at the front of scientific progress. From talking with innovators at Regeneron and top universities to sharing research with a public audience, STS is an unparalleled opportunity for young scientists to be immersed in science and research." – Ella Wang, 2022 STS Finalist
CASE STUDY
RAISING OUR CLIMATE AMBITION
In 2022, we conducted an enterprise-wide assessment to better understand the key drivers of our greenhouse gas emissions and forecast how they might evolve as we continue to grow. We also held a series of cross-functional, internal workshops to identify opportunities to reduce our emissions. We used these insights to develop an action plan to meet our existing energy and emissions targets and prepare for the future.
Our action plan focuses on increasing investment in renewable energy through activities such as directly procuring renewable electricity and launching an electric vehicle pilot program for our U.S. commercial and medical affairs fleet.
READ MORE IN OUR 2022 RESPONSIBILITY REPORT